Top 10 Best Free iPad Games 2016
10: Race Penguin:
A simple physics-based side scrolling and colourful cartoon-style game in which you play as a Penguin attempting to evade an oncoming, off-screen Polar Bear. You slip and slide your way down snow hills and guide your penguin to safety.
9. Stick Tennis:
As free iPad games go, this one is a real winner. Don't let the simple graphics throw you off, this arcade tennis game is compelling, easy to pick up but tough to fully master. It reminds me of my Grand Slam Tennis days on the good old Sega Mega Drive. There's numerous levels of play and plenty of unlockable well-known tennis courts from around the world. The game does include in-app purchases, which is kind of par for the course nowadays but it doesn't detract from what is an excellent tennis game.
8. Target Acquired:
This is an endless running platform shooter game in which you play as a futuristic cat girl. It's a simple, retro-style throwback to 90s platform console games but with beautiful modern 3D graphics. It kind of feels like Sonic the Hedgehog but with a laser gun. The music reminded me of a Sonic game and the end of level bad guy kind of reminded me of Robotnik. It's a fun arcade title that will keep you coming back for more.
7. Blood and Glory:
This is a gladiatorial arena-based fighting game in which you battle with a range of lethal weapons and armour. You earn Invictus medals for winning tournaments and make use of combo moves and special attacks to defeat your enemy. Graphics aren't the best on the iPad and gameplay gets a little repetitive after a while but the atmosphere, player models and environments make Blood and Glory a memorable action title.
6. Traffic Racer:
Endless runner games are a popular genre on mobile operating systems and they now come in many different forms. Traffic Racer is probably the fastest iteration of an endless runner you're going to play. Dodge traffic in 33 different cars across 5 beautifully rendered maps. You've got time trials, police chases and car customisation options. The faster you travel the more you're rewarded with high scores.
Top 5 Best Free iPad Games 2016
5. InJustice: Gods Among Us:
Based in the DC comics world of heroes and villains, you battle in this free-to-play fighting game from a broad range of well-known characters. The graphics are decent, although not quite as polished as Marvel Heroes but gameplay is fast, frenetic and complete with power-ups and special moves. You play with three different characters that can be tagged in and out during combat and when compared to Marvel Heroes, your margin of victory is much smaller. This is one seriously challenging title complete with online multiplayer options also.
4. CarX Drift Racing:
Even the developers of this game highlight how addictive it can be in the description. This is a unique drifting simulator game in which you compete on super detailed racetracks, drifting your way to victory. The graphics are fantastic with some amazing car models, textures and realistic physics. Game mechanics are fairly simple and intuitive, as well as customisable. Your best drifts can even be saved as video replays and uploaded to YouTube. You compete in championship races, unlock events and cars in a game that will attract racing enthusiasts and petrol heads alike.
3. GT Racing 2: The Real Car Experience: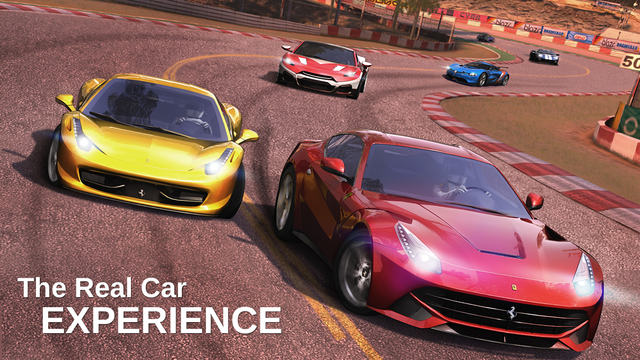 The realism of the racing is matched only by the incredibly realistic and stunning graphics. This is one of the prettiest racing games on a mobile device you'll play. You'll race 71 licensed sports vehicles on 13 well known tracks with authentic driving physics in environments that adapt and change based on weather and time of day. What's even better is that there's no artificially imposed delays in allowing you to race such as forced repairs or upgrades.
The developer doesn't try to coerce you into in-app purchases to bypass such delays. 28 new challenges are added weekly with the chance to win new cars for free by improving your driving skills. This is one racing title that every racing fan will appreciate.
2. Spider-Man: Unlimited:
This gorgeous cel-shaded cartoon, comic-book style action arcade game is set in the Spider-man universe and is described as a web-runner. It's another alternative take on an endless runner that incorporates more sophisticated combat systems and fast-paced platformer elements. You fight against such enemies as the Green Goblin, the Vulture, Sandman and more as you swing across the vast metropolis of New York City.
New daily events and stories are added on a daily and weekly basis in what is described as the first continually running, episodic adventure game. The story is even written by a prominent Spider-Man comic book writer giving it an authentic Marvel feel. This is one of the best free iPad games available right now. 
 1. Iron Man 3: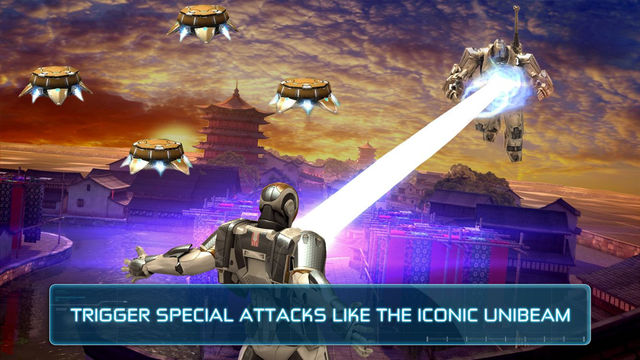 Endless runners seem to be the theme of this video, here's another one that again offers a well-known super hero protagonist. You play as billionaire Tony Stark in the Iron Man suit as you fight to keep the peace against Crimson Dynamo, Living Laser and other well-known Marvel bad guys. Animations and graphics are beautifully detailed and controls are responsive and easy to master. You research new weapons and armour with 18 upgradable suits to blast your enemies and defend against attacks.
That concludes my list of the Top 10 Best free iPad games 2016, for more Tech Content, subscribe to Computing Forever on YouTube.