In today's article, it's time to run down the Top 5 Best Cheap Android Tablet computers.
Number 5: The Samsung Galaxy Tab Pro 10.1:
Not every large slate offers a 2560 x 1600 resolution. It's slim and boasts decent specs with a 1.9GHz Cortex-A15 processor and a quad-core 1.3GHz Core-A7 chip. 16GB of internal storage expandable to 64GB, 2 GB of RAM, an 8MP rear camera with a 3264 x 2448 resolution. It tends to retail for about $350.
Number 4: The Amazon Fire HD 6:
Okay so it's effectively phablet sized without being an actual phone, its cameras are pretty poor and the dual-core processor won't blow you away, but for $99 you get super cheap and pacey little tablet that's gotten rave reviews. Running android 4.4 KitKat with Fire OS 4 Sangria UI, it's more than capable of providing respectable performance for a super low price point.
Number 3: The LG G Pad 8.3:
It's been out quite a while now and that's all the more reason to consider this because it's even cheaper. For $180 on Amazon, you get a sizeable enough tablet at 8.3-inches, 2GB of RAM, and a decent quad-core CPU. The display is a little dim, but LG pack this device with tons of useful apps like Knock on to wake, QPair, QRemote and Voice Mate.
Number 2: Lenovo Yoga 10 HD+:
This is a really unique device in terms of design. It's cylindrical edge on one side houses a 9,000 mAh battery. It's considered a multimode tablet. It also features a kickstand and can operate in laptop mode thanks to an external keyboard.
Number 1: Finally the Dell Venue 7: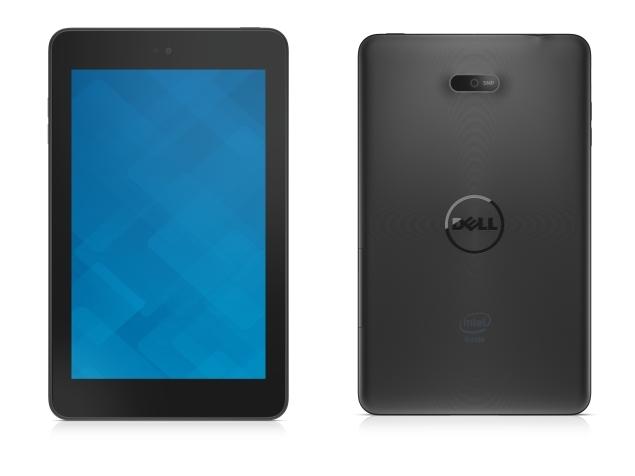 Prices vary between $104 and $120 for the 16GB model on Amazon. It's well worth a look if you want to save big bucks on a tablet. The screen resolution is 1280 x 800, not bad given the screen size, although the 216 ppi pixel density is obviously quite low. It's running with an Intel Atom processor at 1.6GHz and a PowerVR GPU. Android Jelly Bean comes preinstalled. Overall for those on a tight budget, there's plenty of tablet on offer here.
Subscribe to Computing Forever on YouTube.