The History of the Microsoft Windows Operating System
Microsoft's Windows operating system has become a cultural icon and is largely ubiquitous with the modern personal computer. Significantly more prevalent than Linux and Mac-based computers, Windows-powered machines make up more than 90% of consumer computers on the planet.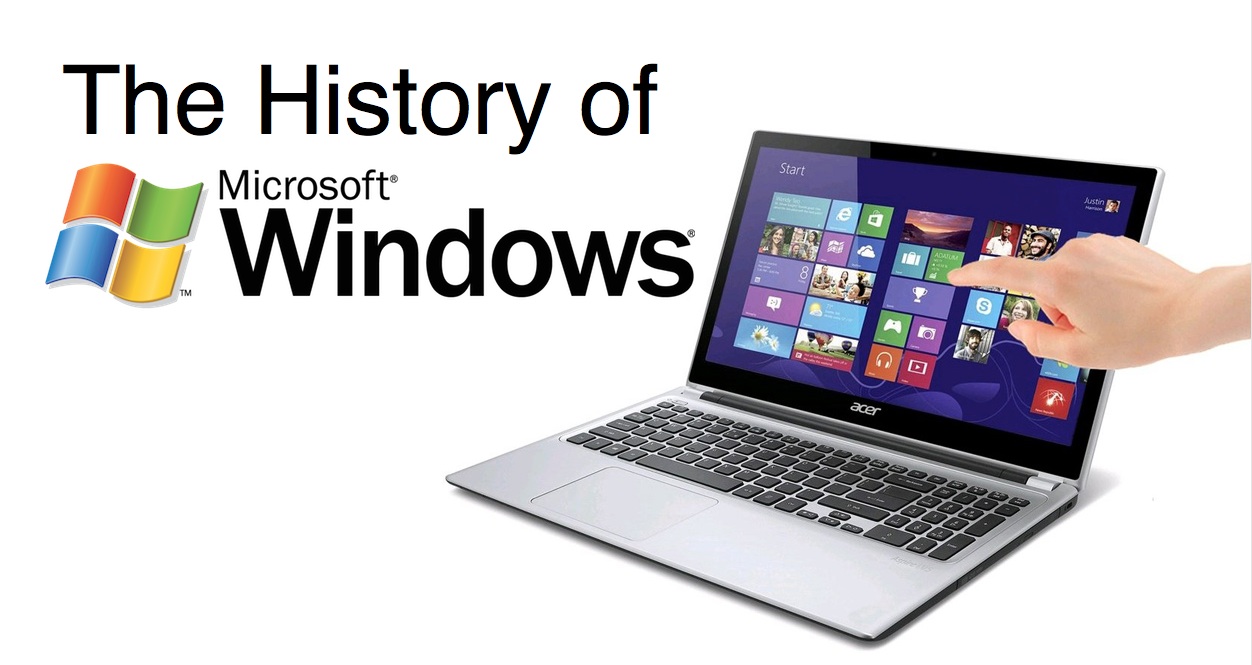 But how did they gain this position and how did it all begin for the Windows OS? This is the History of Microsoft Windows.
Windows 1.0 was released in November of 1985 and wasn't particularly successful. It was designed primarily as an extended operating environment for MS-DOS. It really was a companion graphical setting for DOS so it wasn't really a complete operating system. Of course this was at a time when Apple were suing Microsoft over borrowing a little too much of their UI design.
Microsoft didn't really have much success with Windows until Windows 3.0 was released in May 1990. Its main strides forward came in the form of improved multi-tasking thanks to the introduction of virtual memory. The interface finally began to take shape and could take advantage of Intel processors as high as 80386 and enhanced 386 chips. Following the success of Windows 3.11, Windows 95 made its debut in August of 1995 and would forever cement Microsoft's place in the home and business PC market. It now adopted Windows NT's Win32 API, although much of the code remained 16-Bit due to compatibility, performance and development time constraints. As you may remember, DOS never truly went away until Windows 2000, it remained possible for users to drop down to DOS to run older applications or to run universal applications in a more stable environment. DOS was even briefly loaded upon boot up.
Windows 95 was a major computing milestone, delivering a true multimedia experience that had previously been impossible. Games, video, CD-ROMS, productivity programs and suite of useful applications and networking capabilities, as well as significant peripheral support were all established in Windows 95. Although it's fair to say the OS was pretty seriously unstable. I got my fair share of these errors in my time.
Windows NT would become the bedrock of computing in the business world and would form the backbone of releases beyond Windows 98. 98, added new hardware drivers and a FAT32 file system supporting larger than 2GB disk partitions. The addition of USB support brought Windows 98 into a more modern technological period. Windows ME, which stood for Millennium Edition was the final DOS-based Windows OS and included Windows Movie Maker and Windows Media Player 7, along with System Restore, which would remain a popular feature in Widows XP, Vista and 7.
However everything changed once again with Windows XP in 2001, the most advanced OS at the time, it would become the most popular and remain actively supported by Microsoft until April of 2014. It can still be found on plenty of computers world wide today although from a security standpoint, you should probably get off that OS quickly.
Windows VISTA followed in 2006 and although it was a visually appealing OS, it was a disaster, too slow and far too incompatible with legacy software, Microsoft raced to get Windows 7 released by 2009. Windows 7 remains a fine OS, stable, fast and versatile, it's everything VISTA failed to be.
Windows 8 would sadly prove controversial once again, its modern UI works great in tablet mode but simply doesn't work on a laptop or desktop machine. Thankfully Windows 10 will see the restoration of the Start menu and greater flexibility across all device types of smartphone, tablet, laptop and desktop machine.
The future of Microsoft Windows will likely be driven by the ever evolving post PC era and will no doubt require Microsoft to rethink their business model. Considering Linux, Android, iOS and OS X are all free now, the Redmond tech giant will need to consider making Windows free also.
So in today's tech question I'm asking you: What version of Windows are you currently running and what was the first version of Windows you ever used?
Be sure to subscribe to Computing Forever's YouTube Channel for more tech content.