Why Apple Should fear Windows 10
Microsoft has this week surprised the world by announcing that Windows 9, which we all expected the next version of Windows to be known as, will in fact be called Windows 10. Strange naming trends from Microsoft are hardly a surprise, we've previously had Windows XP, VISTA and RT. We've even had Windows 2000, although that was because it was released in the year 2000, it's not like Windows 10 is a prequel OS or anything.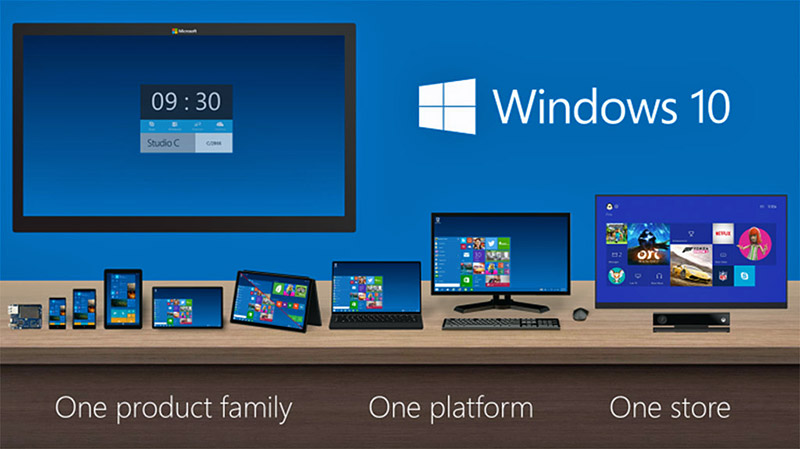 Anyway, Microsoft have listened to their user base and restored the start menu and focused the OS more on desktop usage. Windows 10 will of course be a unifying OS designed to run on all devices types including smartphones, tablets, laptops, desktop PCs and televisions via Xbox.
There's still some time to go before it launches publicly, but the technical preview is available right now. The Start menu integrates with customisable live tiles. The OS and in particular the app store will work far better for PCs with and without touch and they've improved the snapping function, offering suggested configurations to fill the available space. The task view is effectively a form of Expose like on the Mac, which should make multitasking far more efficient. Virtual desktops are also present now.
If Microsoft can finally manage to do the unthinkable and successfully merge the desktop and mobile worlds together, then how long will it be before Apple will be forced to do the same and bring Mac OS X to the iPad with an iOS UI on top? Even Google's Chrome is gaining ground, so could a touch-based version of that OS cannibalise Android one day? You have to hand it to Microsoft for sticking to the one-size-fits-all approach.
We must remember that Apple, who have traditionally been an incredibly stubborn and conservative company, refused to introduce a larger iPhone for many years. Android smartphones had already long surpassed the 4-inch mark and even ventured into the region of 5-inches by the time Apple finally begrudgingly unveiled the 4-inch iPhone 5.
Two iPhone generations later and Apple have capitulated again with the 4.7-inch iPhone 6 and 5.5-inch iPhone 6 Plus out of necessity. They needed to conform to changing consumer expectations on screen sizes or they'd simply get left behind. The same may be true in the world of Mac OS X vs Windows. If Microsoft is successful in its attempts to develop a unified OS for all platforms that works well, as opposed to the haphazard with Windows 8, then Apple may need to rethink the relationships between OS X and iOS. Perhaps it's time to finally merge the two environments, while simultaneously introducing touch-enabled iMacs and convertible tablet MacBooks.
I didn't think it could work but Microsoft's Windows 10 demo has shown that this OS reacts appropriately to when a user adds a mouse and keyboard or when they just use it in touch mode. It understands how the user wants to interact with it and that was something missing from Windows 8. Of course there's lots more features to come, for now let me know your thoughts on Windows 10 in the comments below, will you be upgrading to it and do you think a one-size-fits-all OS can work?
For more Tech content, subscribe to Computing Forever's YouTube Channel.