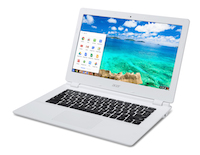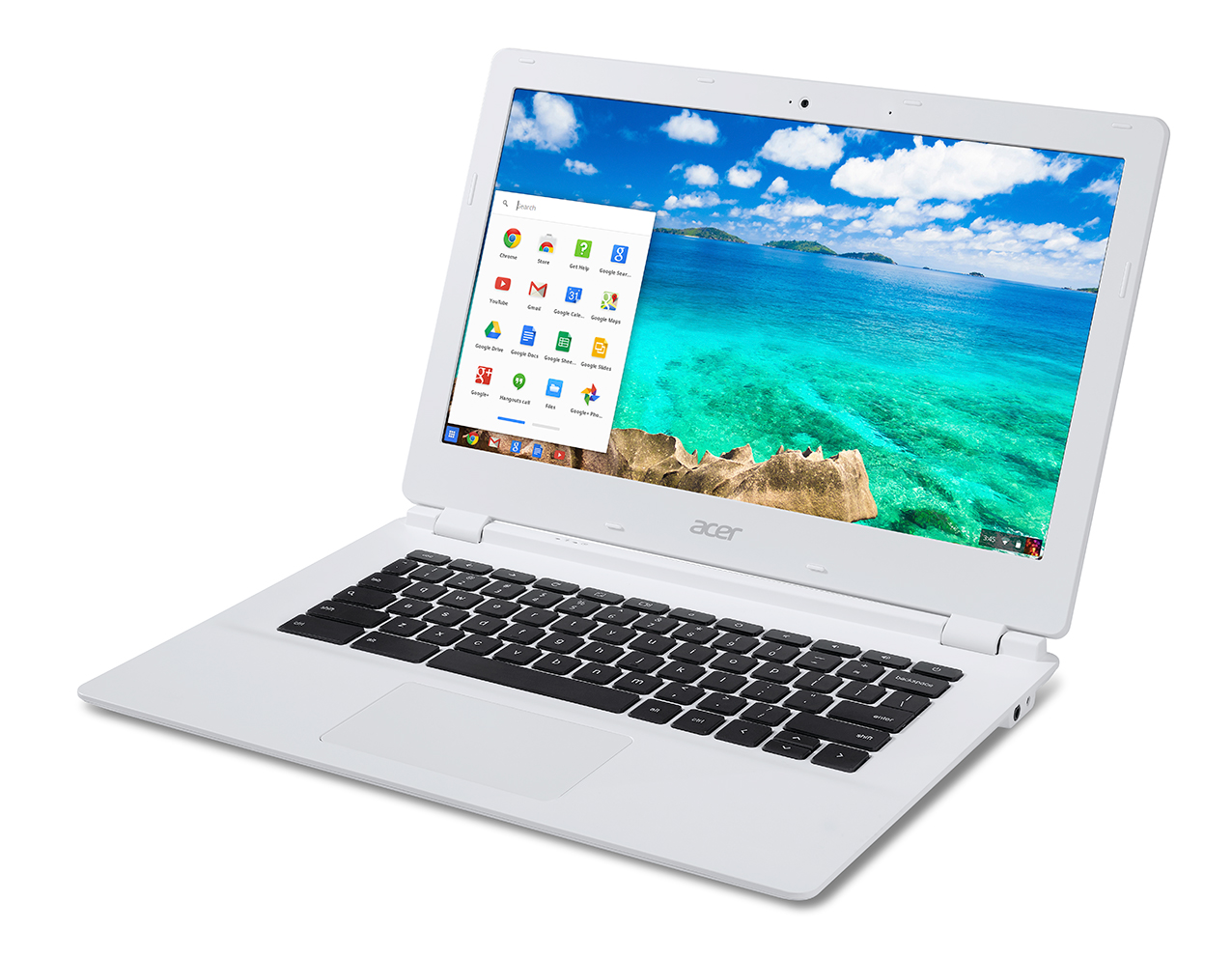 Acer has unveiled a new 13-inch Chromebook that features a full HD display with up to 13 hours of battery life. Now that's impressive. The laptop includes a quad-core Tegra K1 chip and prices will range from $280 to $380.
The entry-level edition comes with 2GB of RAM and a 1366 x 768 pixel display. The next model up offers a 1920 x 1080 screen for just $20 more at $300. 4GB of RAM with the base 720p display for $330, or the full fledged 4GB RAM, 32GB storage and 1080p display model for $380.
The Tegra K1 processor runs at a clockspeed of 2.1Ghz and boasts an extra battery-saving core in addition to a quad-core ARM Cortex A15 chip. Incidentally this happens to be the very same chip powering Nvidia's new Shield Tablet. It has to be admitted though, there isn't exactly an over abundance of high quality games to play on Chrome OS.
The Acer Chromebook 13 makes use of a refined chassis design at 0.7-inches thick and offers a matte white plastic finish. It weighs 3.3 pounds. I/O includes 802.11ac Wi-Fi, two USB 3.0, HDMI output, an SD card reader, and a headphone jack.
The Acer Chromebook 13 is available to preorder now and is due to begin shipping in the US in early September.