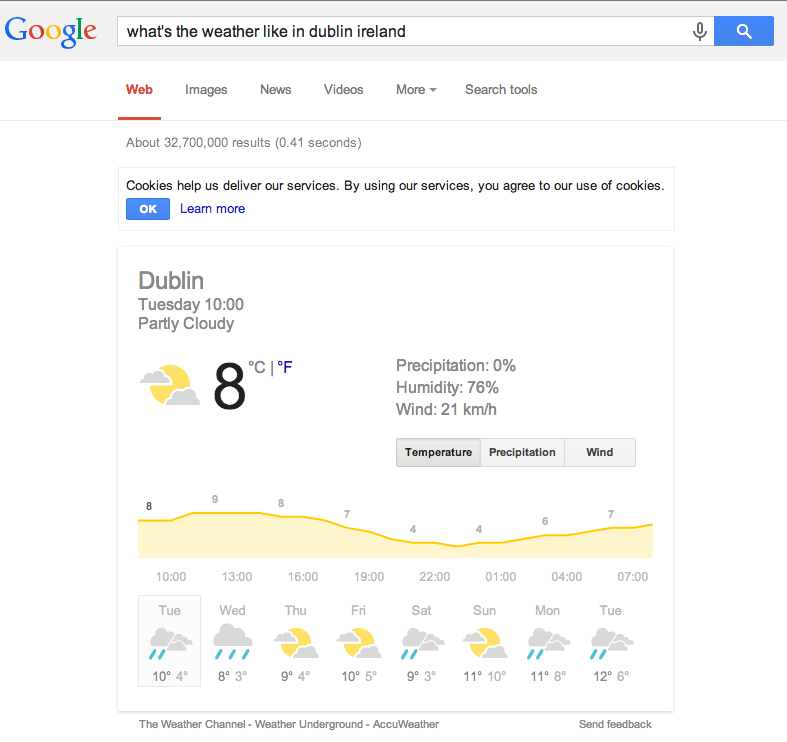 Google Now has been a major Android feature for mobile devices for some time now, thankfully desktop users are no longer left out in the cold, as the new Chrome browser has added support for this ubiquitous voice / search assistant.
The service allows users to see certain Now search result cards such as weather, sports scores, traffic details and also event reminders.
The roll out of Google Now for Chrome Desktop is currently ongoing and should be global soon over the coming weeks. Of course you can enable it now if you'd rather not wait by simply visiting chrome://flags in your browser and toggle the service to "enabled."
Although the service is certainly nice to have, it's not super accurate all the time primarily because the user tends not to be as close to the computer's microphone when using a desktop machine. Also, voice assistants such as Google Now and Siri, are a little more intuitive when used on a mobile device.
Nevertheless, the presence of Google Now in a desktop setting does suggest that it is only a matter of time before Apple considers bringing Siri to the Mac, perhaps through their own Safari browser. It was widely rumoured that OS X Mavericks would see her introduction in the form of a native desktop app, but that never came to pass. Perhaps the next iteration of the OS will bring her onboard.
If you wish to disable the service, simply navigate to the notifications centre and clicking on the bell icon and from there you can click on the gear icon and uncheck the box next to the Google Now function.
For more Tech News, Subscribe to Computing Forever on YouTube.