The new Samsung Galaxy S5 will feature a fingerprint scanner like the iPhone 5s along with a 32-Bit system-on-a-chip processor. According to a report from Appleinsider the Samsung smartphone will introduce an on-board biometric sensor for fingerprint identification, as part of the industry's ongoing push towards ever increasing mobile security systems.
Apple's own Touch ID system introduced in the iPhone 5s, while not the first, has certainly been the most influential in market, bringing a reliable personal touch verification system to a mainstream consumer device. The report cites KGI analyst Ming-Chi Kuo as stating that Samsung will base its own fingerprint recognition technology on a system developed by its partner Validity Sensors.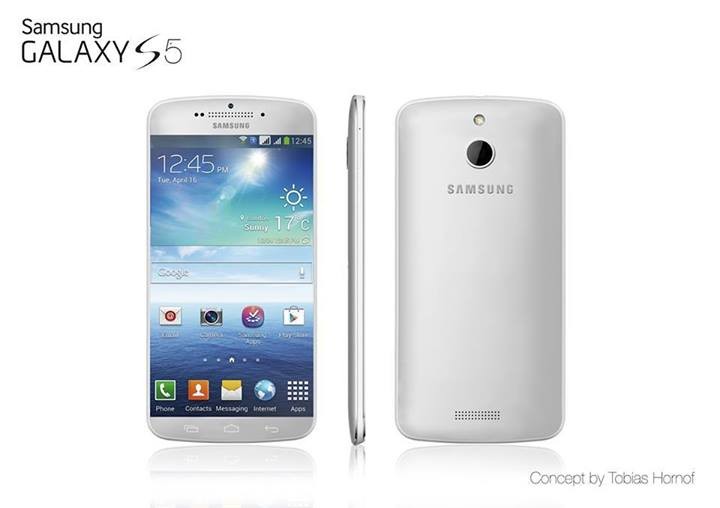 "Fingerprint is necessary for a star model," said Kuo, "Because Apple's iPhone 5S and HTC's One Max have fingerprint, S5 the star model can't lack the function even [if] the solution (area type same as iPhone 5S's provided by Validity) is not as mature as iPhone 5S's."
In addition, Kuo believes Samsung will continue its trend of producing two different versions of the Samsung Galaxy S5 with differing specifications, in order to seize control of the upper-end of the smartphone market. The high-end model will likely contain a 5.2-inch display with a WQHD AMOLED screen and a pixel density of 565 PPI.
A custom Exynos 5430 processor will power the handset, however, the suggestion is that it will not be a 64-bit chip like that of Apple's current iOS-based product lineup. The Samsung Galaxy S5 is also expected to feature a 16-megapixel rear camera with face detection, autofocus and 3D gestures.