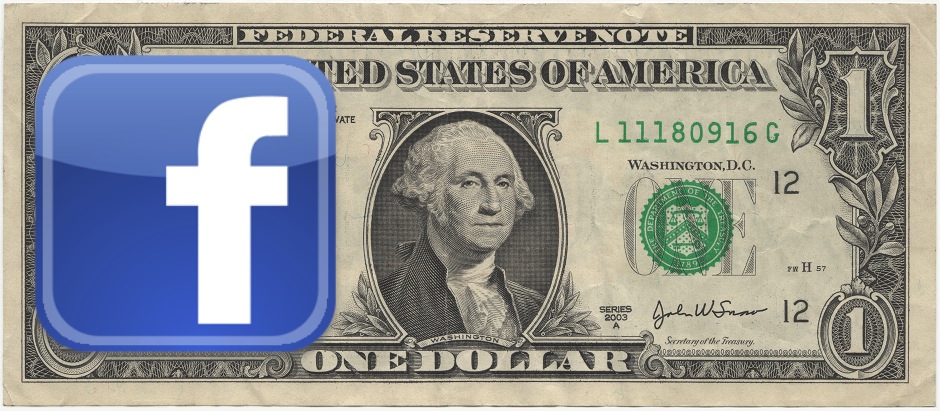 In what will be largely considered a controversial move, Facebook have abandoned their 'free and always will be' philosophy and have begun testing a new paid email service that could change the behaviour of Facebook inboxes forever. The social media giant is currently trialling a new service among a select number of users that allows someone to send a message to another Facebook user who they are not friends with. The charge is $1 per message. At present, Facebook messages sent to non-friends are automatically filtered into a folder called 'other', which will be largely unknown to most users, given how buried it is within the messaging system.
The system is not unlike LinkedIn's 'InMail' service, which allows someone to communicate with a person outside of their network. However, given the ubiquity of Facebook in our everyday lives, questions remain over just how well a $1 fee will reduce potential spam. It is believed that the reason for the charge is to help minimise unwanted messages, however with an increased presence of advertising on Facebook, certain user targeted marketing materials could still seep through from marketers with big budgets, just like a regular email inbox. Furthermore, it's my opinion that this could open the door to security and harassment concerns where cyber-stalking could rear its ugly head. I could foresee a potential paid email spam blocker being introduced to allow users to opt-out of such unsolicited messages.
At present, this service is only being test, so there is no official word as to whether it will be fully adopted, however it has been met with some mixed responses from Facebook users thus far. Let us know your thoughts on this service in the comments below.